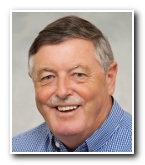 Professor David BRIGGS, BHA(NSW) MHM(1st class Hons) PhD(UNE) DrPH(HonNU) FACHSM FHKCHSE
Adjunct Professor, College of Health Systems Management, Naresuan University of Thailand
Editor, Asia Pacific Journal of Health Management
President, Society for Health Administration Programs in Education (SHAPE)
Professor Briggs is Adjunct Professor of the College of Health Systems Management at the Naresuan University of Thailand, and Editor of Asia Pacific Journal of Health Management. He is the President of Society for Health Administration Programs in Education (SHAPE). Professor Briggs is Fellow, Life Member and Past National President of the Australasian College of Health Services Management (ACHSM), and Founding Fellow of the Hong Kong College of Health Service Executives. He was the recipient of the NSW ACHSM Presidents Award 2014 for his extensive contributions to the College and to health services in NSW.
He has had extensive senior management and governance experience in the public health sector. His consultancy, research and publications include work in the health sector, most recently in PHC, in the Asia Pacific as well as Australia. Currently he is a Director of a PHC network, HNECCPHN and Chairs the Research, Innovation, Design and Planning Sub Committee, former Chair, New England Medicare Local, former Director, HealthWise P/L, a Director of DSB Consulting A/Asia P/L and a former Director of North West Division of General Practice.
Professor Briggs was previously Head of the Health Management Program at the University of New England and has taught across the range of course units in that program both domestically, and overseas at the Chinese University of Hong Kong. His research and publications interest focus on health reform, health systems management and the potential for distributed networks of practice in the delivery of primary health care. He has presented and published extensively in relation to his work in the Asia Pacific and this detail is available at https://www.researchgate.net/profile/David_Briggs/timeline .
10:00 am - 10:25 am
Plenary Session I
Moderators:
Dr SH Liu, President, Hong Kong College of Health Service Executives &
Dr Ben Fong, Senior Lecturer, PolyU SPEED
Plenary Session II
Moderators:
Prof. Maurice Yap, Dean, Faculty of Health and Social Sciences, PolyU &
Prof. Warren Chiu, Associate Dean, CPCE, PolyU